#FreedomSongs2013 Day Five: Dontcha Love The Internet?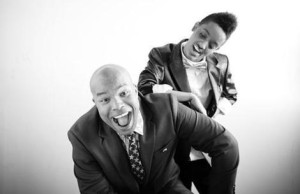 Song: Dontcha
Artist: The Internet
Album: Feel Good
I've discussed my fandom of Odd Future as a collective in previous posts (here, here and here), and with 2013's Feel Good, Odd Future's resident DJ, producer and sometimes vocalist Syd the Kyd and partner Matt Martians show that their skills are quickly catching up with their good taste. Their 2011 release Purple Naked Ladies had some solid tracks, but FG is a way more cohesive album. "Dontcha" is a seriously groovy, percussion-heavy romp that would make Jamiroquai proud.
The album is full of great lounge-y tracks. "Sunset" is the new ain't-doing-shit-Saturday anthem, and while it may be hard to think of an OFWGKTA member other than Frank Ocean making a song that you would play at your wedding, "You Don't Even Know" would fit in any proper boho couple's wedding reception playlist.
The #FreedomSongs2013 list so far:
Day One- "Corsican Rosé" by Mayer Hawthorne
Day Two-"Good Night" by Philip Owusu
Day Four-Tamar Braxton – All The Way Home